---
Serving the Calgary, Airdrie and Chestermere regions.
---
As a leading roofing and eavestrough installation contractor in Calgary, Dedicated Roofing & Exteriors provides skilled repair and installation of gutter systems that offer ultimate protect for your roof and the entire structural integrity of your residential or commercial property. Our technicians expertly assess your home or business and provide clients with detailed estimates for any required gutter repair before carrying out any work.
We provide practical roofing and eavestrough solutions that range from efficient eavestrough cleaning, to the skilled installation of top quality eavestrough components that are customized to the structural requirements of each home or commercial building.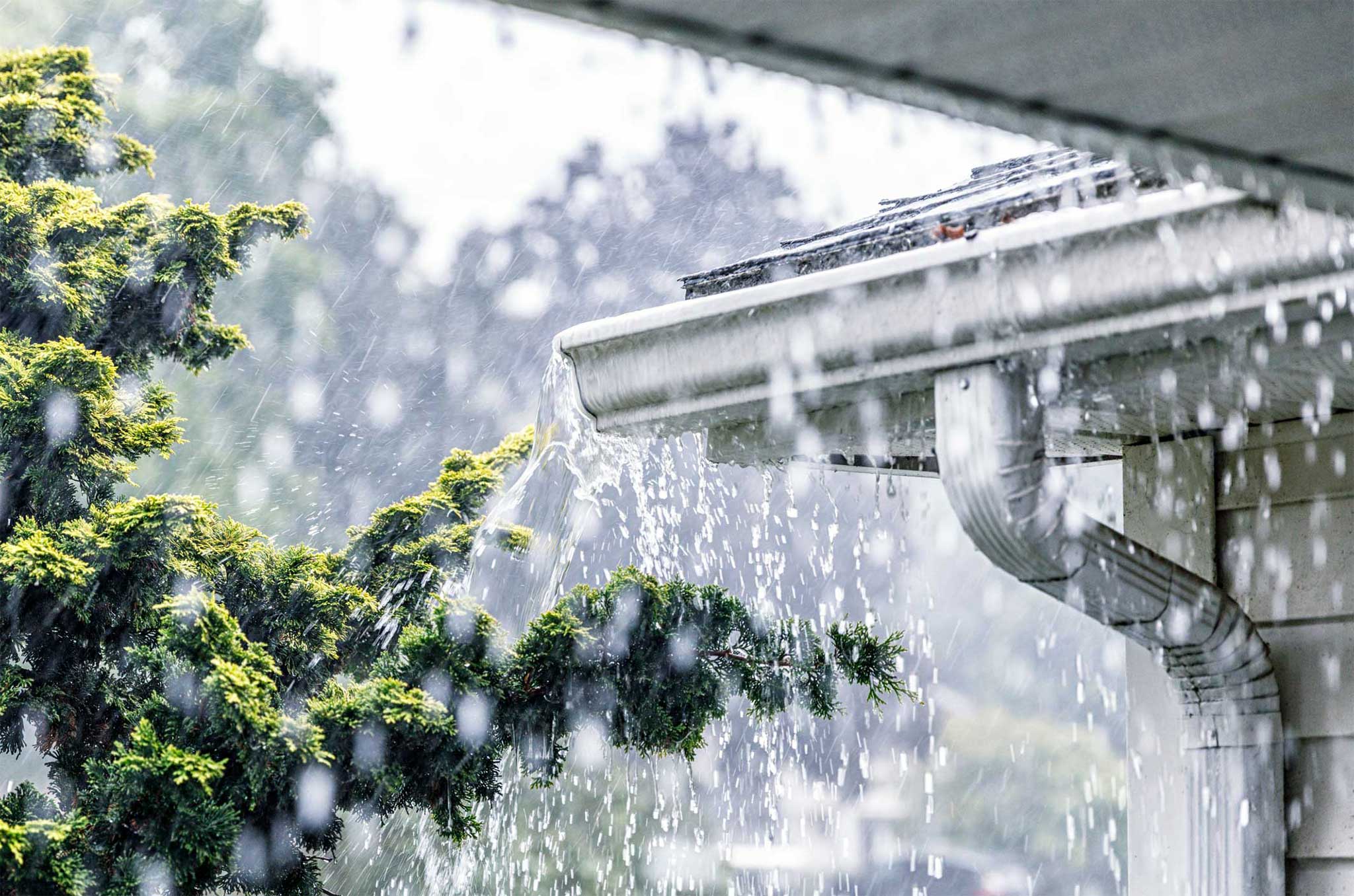 Is My Eavestrough System?
Eavestroughs are essentially an extension of your roof - and also serves to protect the foundation by ensuring that water excess flows away from the structure. Cleaning eavestroughs regularly is not only an important part of regular upkeep and maintenance, but a crucial safety measure that can also save you thousands on expensive roof repairs.
Skilled and experienced Dedicated Roofing & Exteriors technicians provide skilled eavestrough repair, and complete eavestrough replacement that includes replacement of box, quad, fascia or round Eavestrough available in aluminum or steel. Our qualified roofing and eavestrough experts provide helpful advice with choosing the most durable and appropriate materials from among a range of styles that not only provide the most attractive finish and detail to your existing roofing system, but also offer maximum protection from the elements.
Eavestrough Services in Calgary
Eavestrough Inspection
Eavestrough Installation and Replacement
Eavestrough Repair
Downspout Repair and Replacement
Eavestrough Caulking for End Caps, Corners and Splash Guards
Eavestrough Guard Installation
Drip Edge Installation
Eavestrough Sealing
Correction of Eavestrough Overflow Problems
Eavestrough Blockage Removal - Unclogging
---
Regular and professional eavestrough maintenance from Dedicated Roofing & Exteriors protects the entire framework of your home or commercial building. Constant water overflow will eventually take its toll and damage fascia boards, siding and cause leaks in the basement that can slowly erode the foundation.
Essential components for roof and structural protection begin with expertly installed and quality eavestrough end caps, downspouts and well fitted Eavestrough corners that must be routinely cleaned and repaired. Practice sensible property maintenance and save on major roofing repairs with eavestrough inspection and repair.
Can Dirty Eavestroughs Do?
Blockages can pool around and seep into foundations causing significant damage.
The possibility of harmful ice dams is increased when eavestrough debris is left to accumulate.
Clogged eavestroughs can cause water to run off siding and fascia boards, increasing the rate of rot and decay.
Overflowing eavestroughs can ruin flower beds and shrubbery planted close to a home. Contact Dedicated Roofing & Exteriors for an eavestrough cleaning and a eavestrough inspection today.